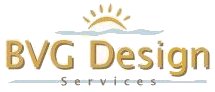 Bahamas Web Site Promotional Services - Search Engine Promotion Services
Do you have a Web Page that no one can find? BVG can radically change that. We can make your site highly visible. Then we continue to deeply submit it into the search engines and you will enjoy heavy traffic and become a popular Web Site. We will get your Site into the top search engines, directories and indices; dependent upon the type of site you have. We actually submit to up to 86. We hand submit to the most important search engines and directories unlike many other firms.

You will receive special attention as one of our clients. We provide you with meta tags to place on your Web Page(s) to further enhance your search engine placement. The content of the meta tags are based upon your choice of description and keywords. We can provide expert consultation regarding what your keywords should be, where to check for the most popular and why. It is imperative that you know why you are unsuccessful so our initial consultation* is absolutely free. We understand the WWW environment and you can utilize our experience to enhance your Internet presence and visibility. You will be amazed with how effectively we promote your site turning an unproductive web presence into real traffic. We can further enhance your web site with individualized consultations, search engine optimization and redesign as necessary.
We have upgraded our submission tools to exclude free for all listing sites in light of the new generation of search engine preferences. We perform hand submissions to to the engines that require same. We have intimate solutions for small sites and very diversified solutions for larger sites. If we don't feel we can service you properly after a free evaluation, then we guarantee to get you the best experts available to do so.
Promotional Services Offered: Search Engine Submission - up to 86 Engines, Directories, Indices and acceptable (by Google's standards) Internet Linking Systems: 6 month submission process · $99.75 1 year submission process · $195.00. Includes meta tags made for you. For further, in depth services, please contact us for information on having a web page or site wide search engine optimization overhaul.
For questions, comments or to request our services E-Mail Us at mail@bahamasvg.com Or telephone us at 242-602-0658 or fax us at 242-602-0658 US Line: (954) 640-8552.

For More information or to submit an order please contact Us!
Explore the rest of our site
*Initial consultation is a brief overview of current keyphrases and appropriateness of the use for your desired results. Other considerations for one web page are over viewed such as proper web page construction and elements. No written report is rendered.
---
URL: http://www.bvgdesign.com/promo.html
Pages Designed and Maintained by BVG Design
Last Updated on 30 May, 2014
© 1996-2014